To our loyal friends and clients:
We are back as of June 1st, 2020. The state of Michigan Executive Order 2020-96 and in agreement with our medical director; non-essential medical procedures at Facial Innovations will resume at our office. As we continue to face uncertainty with COVID-19, we have implemented a number of policies and procedures to maintain everyones safety.
Thank you for your understanding and STAY SAFE!
Facial Innovations by Shari
We are committed to provide the highest quality of advanced aesthetic services in a comfortable relaxing environment. Your confidentiality always remains our priority. We will customize an individual treatment plan and approach to enhance your natural beauty, creating a pathway to healthy aging. We use the most advanced, clinically proven, treatment options, to maximize every clients results. Our focus includes educating our clients on maintaining health, wellness and beauty. We will take the necessary time to ensure safety, and comfort.
Special Note About COVID-19: Our team is working hard to keep our office clean and safe. In compliance with COVID-19, we are increasing our normal sanitation routine and focusing on high contact areas. We will resume seeing patients and regular booking on June 1st. To schedule an appointment, you can call our office or visit our website and use our book now feature. We care deeply for the health and prosperity of our clients and community. As new information comes forward, we will continue to update you on our practice.
Warm regards,
The Facial Innovations Team
Get the soft, natural appearance you've always wanted!
Schedule a Consultation today.
Schedule an Appointment Now
Email
facialinnovationsbyshari@gmail.com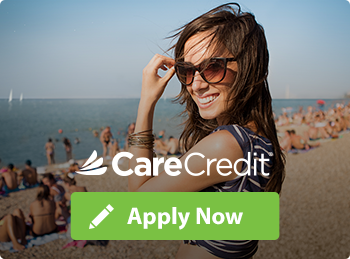 I have been a patient of Shari's for 15 years and would never dream of trusting anyone else with my face. Shari takes the time to listen to your concerns and provides you with the best options. She always explains the procedures/treatments and products that will work for your skin and facial concerns. I appreciate the knowledge and experience she shares with me during my treatments. Shari is very talented and is someone I truly trust. – KR
I absolutely love Shari! Shari has done several different services for me and I am always so happy with the results! I have had Botox, filler, laser and several chemical peels. She always takes her time and is very thorough. She is very knowledgeable and gave me a lot of good advice for taking care of my skin over the past several years. Thanks Shari! – DK
I have been going to Shari to 14 years and I have sent my daughter to Shari. Not only is she fantastic with fillers botox needling etc., but she cares and is honest. She will always do what is best for you and is a true professional.

That being said, I am in my 50s and have ran into people I haven't seen for over 30 years and I very often get the same response: you haven't aged. Yes she is that good. I trust her and put myself in her hands. I look natural and refreshed not tight and fake. I recommend her to everyone.

She also stays on top of the latest products and has a great skin care line she recommends and uses as well. If you are considering botox filler and other procedures, see Shari. She is honest and won't try and sell you something you don't need. – ED